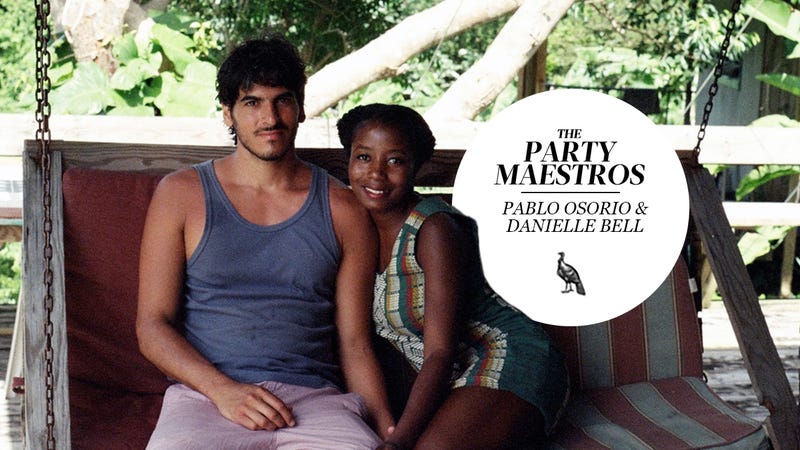 As the #Nevertamed hosts of the de Porres dinner series, Danielle Bell and Pablo Osorio know that simplicity, quality, and attention to detail are the key ingredients for crafting a good meal — and that those same principles apply when it comes to mixing a good cocktail.

This series, sponsored by Wild Turkey, will profile the #Nevertamed people of the world: artists, adventurers, and entrepreneurs with an unrelenting passion for and commitment to what they do who never cut corners or sacrifice quality or vision. It's this #Nevertamed spirit — fueled by tradition — that goes into every barrel of Wild Turkey.
Here, Bell offers five key tips — straight from the de Porres playbook — that will help any amateur bartender looking to step up their cocktail game:
One of the biggest mistakes that home bartenders make is in thinking that the purpose of a mixer is to hide the fact that there's alcohol in the drink. But any good cocktail should start and end with the liquor — the other elements should be there to complement it.
Squeezing your own limes takes a some work and bicep power, but Bell points out that it makes such a big difference that it's worth it. (And investing in an electric juicer is a relatively inexpensive way to speed things up if you're going t0 be making a regular thing of it.)

Go light on the simple syrup. A frequent compliment I get is the cocktail not having been "too sweet."
Fresh herbs are your friend. Basil, rosemary, lemongrass, and lemon verbana can add something special to an otherwise simple cocktail.
"Not all bartenders need to have an old-timey mustache," Bell says. "And not all drinks need tons of extra bells and whistles. Keep it simple — I rarely use more than four ingredients."

"You can't go wrong with a bourbon sour. My favorite place to get one is the bar at the Seelbach Hotel in Louisville. (The same hotel where Tom and Daisy Buchanan got married in The Great Gatsby.) It's a perfect, simple drink — just lime juice, simple syrup, plenty of bourbon and a dash of angostura bitters — but sometimes I'll add some seasonal fruit, too. Last time I served them, I muddled some loquats and threw those in. Passion fruit works really well too."

This post is a sponsored collaboration between Wild Turkey and Studio@Gawker.